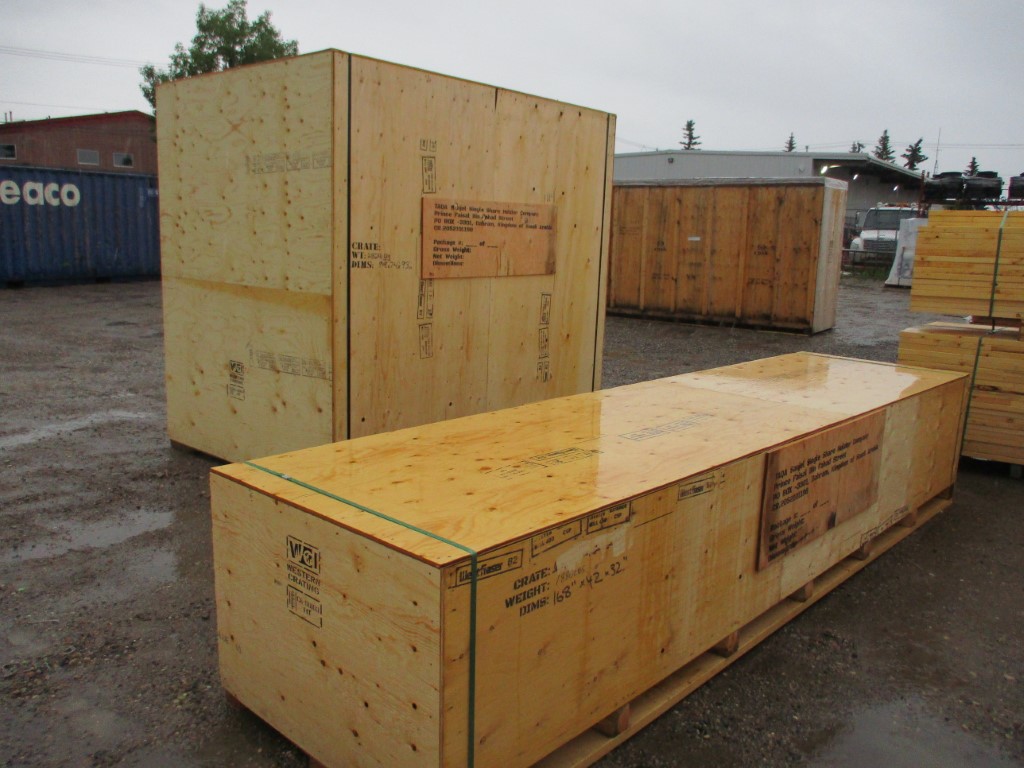 Crate Packaging
Crate Packing: Customized Solutions for Safe and Secure Shipping
When it comes to shipping, you want to ensure that your items arrive at their destination safely and securely. That's where our crate packing service comes in. Our team of experts will work with you to design custom crates that meet your specific shipping needs. From oversized and awkwardly shaped items to delicate and fragile materials, we have the experience and expertise to provide you with the perfect crate solution.
Custom Crates for a Wide range of Industries
Our crate packing services include designing, constructing, and packing custom crates for a wide range of industries, including automotive, aerospace, and manufacturing. We use high-quality materials, including heat-treated lumber and plywood, to construct sturdy and durable crates that can withstand the rigors of shipping. And with our state-of-the-art packing techniques, we can ensure that your items are fully protected during transit.
Whether you need a one-time shipment or regular crate packing services, we can provide you with a cost-effective solution that meets your specific requirements. Contact us today to learn more about our crate packing services and how we can help you ship your items safely and securely.
Get in touch today to learn more.
Get in touch with one of our experts, we'd love to help.